Seeking the Resolution Your Family Needs
2,000+
Clients Serviced in
Wisconsin
---
Certified
National Academy of
Elder Law Attorneys
---
ESTATE PLANNING AND ELDER LAW ATTORNEYS SERVING MEQUON, WISCONSIN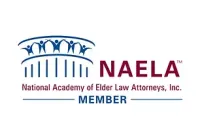 Providing Legal Services in Wisconsin for Over 40 years
At Malm & LaFave, S.C., our main areas of practice are elder law, estate planning, and corporate law. Our firm has assisted clients in the Milwaukee metropolitan area and throughout Wisconsin for over 40 years. We take a comprehensive approach to our clients' issues — when you work with us, we'll address your legal needs as well as your overall goals.
Your Interests Are Our Interests
Our practice areas require a lot of collaboration. We love the opportunity to work with our clients and other professionals to build custom strategies and plans for Wisconsin families and businesses. From our Milwaukee-based firm, we accept clients throughout Mequon, Wisconsin, and Ozaukee County.
Our mission at Malm & LaFave, S.C is to not only help our clients meet their legal needs but also to cultivate lasting connections. Build a relationship as you build your future and reach out to us today to request a consultation.
At Malm & LaFave, S.C., empathy is one of the pillars of our practice. We understand how impactful estate plans and elder law matters are to families, and we know that you want to make the best decisions possible for your heirs and beneficiaries. That's why we want to offer our experienced guidance and support when you or a loved one is looking to name a guardian, draft a will, or begin the long-term care planning process. Choose a firm with lawyers who care and can make complex processes like trusts, powers of attorney, and probate easier on you and your family. If you're in or near Mequon, Wisconsin, contact us today to learn more and get started.
In addition to elder law and estate planning representation, we offer comprehensive corporate law services for businesses throughout Milwaukee County and Ozaukee County. Throughout our firm's history, we've helped numerous small businesses in the Milwaukee metropolitan area grow and pursue success. Our skilled attorneys are here to assist you with negotiating and preparing contracts like employment agreements, operating agreements, buy-sell agreements, leases, licensing agreements, and more. We have the experience to help you create plans that will protect you, your loved ones, and your business in the future. Reach out now to request a consultation.